We're excited to announce our two newest Managing Brokers...

Dear West USA Realty:
I am very happy to announce our two new members of the Broker team Susan Slattery & Dean Becker as Managing Brokers at West USA Realty. Their first days on the job will be Tuesday, April 24th, 2018.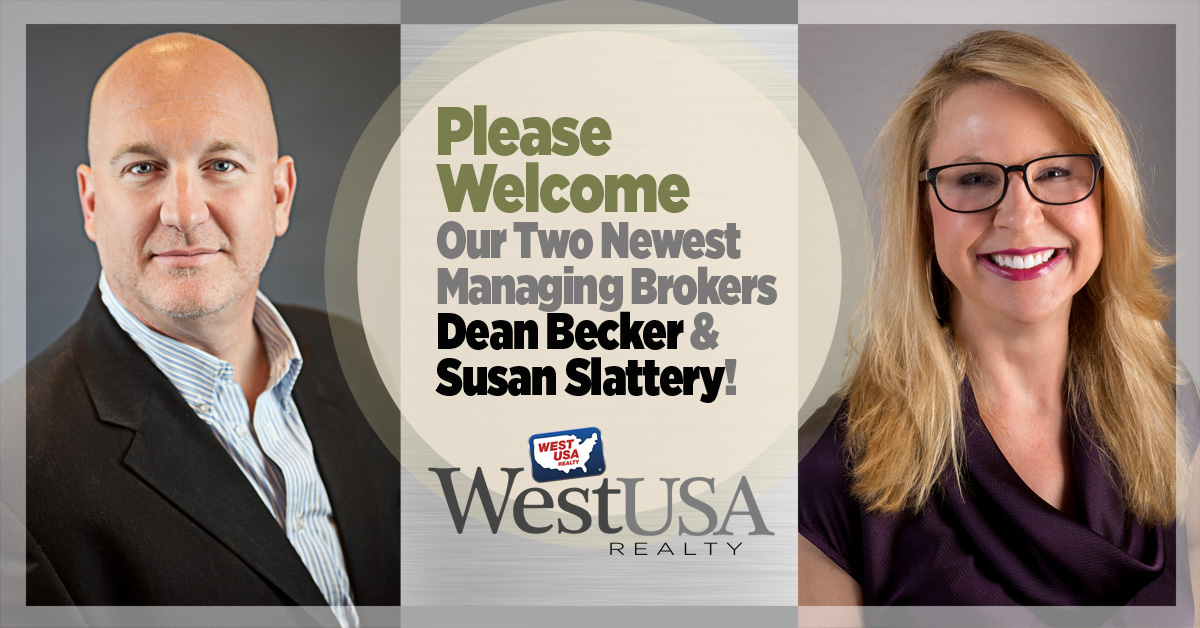 As managing brokers, Susan & Dean are responsible for assisting the Designated Broker with the supervision of the licensees at West USA Realty and oversee the risk reduction programs on behalf of the Designated Broker.
Susan & Dean will provide guidance and support to our associates with transaction questions; the 'what if and the how to,' regarding working with buyers and sellers. They will work with all parties involved to seek a resolution with a win-win outcome while protecting our clients and associates.
Susan Slattery has been a licensed REALTOR ® in Arizona for over 22 years and a Designated/Managing Broker for 15 years. In 2016, Susan served as the President of the Phoenix Association of REALTORS ® while also serving as a Director for the Arizona Regional Multiple Listing Service. She has been a Director with the Arizona Association of Realtors for 7 years and currently serves on the Executive Committee as the Chair of the Professional and Business Development Committee.
Dean Becker is a licensed REALTOR ® in Arizona for almost 20 years and has had his Broker's license for 12 years. He is joining us from the West USA Chandler Office. He has advanced his career from Agent, to Associate Broker, to Team Leader, to Managing Broker. Dean has his Certified Distressed Property Expert Designation and is a member of South East Valley Regional Association of REALTORS ®.
I hope you will join West USA Realty in welcoming Susan & Dean to our team. We look forward to introducing each of them to our existing West USA family over the coming months as we continue to celebrate 32 years of growth together!
Thank you for joining me in welcoming Susan & Dean to the team.
Michael P. Hofstetter
Designated Broker