Top 4 Changes to the New Arizona Residential Purchase Contract
The new AAR Residential Resale Real Estate Purchase Contract (2/17) will be available on February 1st, 2017. This contract is the most common form in Arizona for the transfer of resale residential real property in Arizona. Therefore, it is very important for every agent to keep up with changes and know the terms.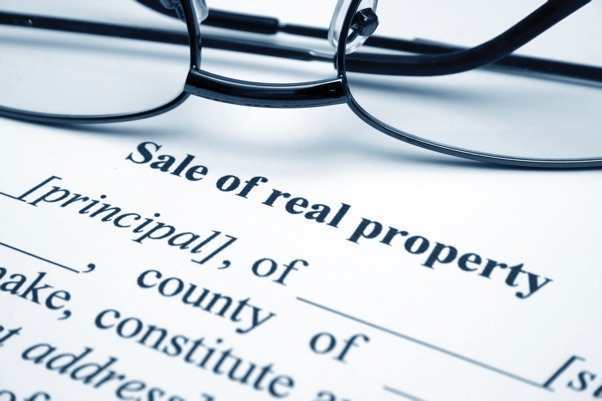 This new contract is now ten pages, with nine major sections. It includes a cover page that is directed at the buyer. The following is an overview of four major changes to the contract.
Earnest Money. On the old contract stated on line 380, "Earnest Money had been received by Broker." This was a problem if the agent did not collect the funds when the offer was written. Now the earnest money language has been changed and moved to page one. It does not state who will deposit the money. This change will help protect agents and their liability for earnest money. Anyone can deposit the money once escrow is opened.
Fixtures and Personal Property. Not a big change here, however, this section will better explain what is a fixture and list more common items that should be included. Additional language was added to address leased items and instructs sellers to deliver notice of all leased items to buyer within three days after contract acceptance.
This is the BIG one! Seller warranties have been removed from the new contract and the premises are to be sold in its present physical condition as of the date of contract acceptance. Therefore, the AS-IS addendum has been removed and all contracts will be AS-IS moving forward. However, this language could be added back in the contract if buyer and seller agree. The notice of non-working warranted items has also been removed.
Broker on Behalf of Client. On the prior contract, only one agent could be placed on the contract. Now there is space for a second agent to be added. This is good for the teams to have a more proactive role in the transaction and team leaders to record the sale.
No contract is perfect; however, the new contract was changed to address many issues that have been causing problems in our transactions. So, remember to provide your client with a copy of the contract and know how to explain key points. Attach the Pre-Qual and HOA to all offers if required. Make sure all inspections are done during the Due Diligence period before submitting the BINSR.
No verbal communications will extend the BINSR or the Appraisal Contingency. Always use the Cure notice for any breaches within the contract. Having a full understating of the contract will keep you out of hot water and avoid lawsuits.
Be sure to sign up for one of our upcoming FREE 3CE Classes – Mastering the New Purchase Contract – Contract Law.

1/6/2017 – New AAR Purchase Contract – Contract Law –
Wednesday, December 14th, 2016 1:00pm – 4:00pm (Corporate Training Center)
1/12/2017 – Mastering the NEW Purchase Contract – Contract Law
Thursday, January 12th, 2017 1:00pm – 4:00pm (Arrowhead)
1/19/2017 – Mastering the NEW Purchase Contract – Contract Law
Thursday, January 19th, 2017 12:00pm – 3:00pm (Goodyear)
1/25/2017 – Mastering the NEW Purchase Contract – Contract Law
Wednesday, January 25th, 2017 1:00pm – 4:00pm (Kierland)
1/27/2017 – Mastering the NEW Purchase Contract – Contract Law
Friday, January 27th, 2017 1:00pm – 4:00pm (Mesa)