Some investors are using a clever way to buy property!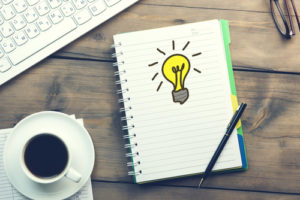 Some investors are using a clever way to buy property. The situation depicted here is an example, but not an actual case, of the tactics they use! AND there is nothing wrong about this except, not depositing the earnest money per the contract.
A GREAT OFFER? The listed price is (pick a number) $240,000 and offers are coming in—3 in fact. One is a full price cash offer and has an "as is" addendum with it! The earnest money is $10,000. The other offers are under the asking price. The owners review the offers and of course choose the full price, as is, cash offer closing soon. They are very happy and start loading their truck to move.
Now then, the buyers do an inspection, without an inspector, but the sellers don't care—this is an "as is" sale!
Ten days go by, and a BINSR comes in calling out a lot of repairs! However, the buyers will close if the price is discounted $18,000 to handle all the repairs they have found. AND, no EM has been deposited yet.
Reluctantly, the sellers accept and the deal moves forward. BUT, just before closing, the buyers say that there is a problem with the roof
that will cost $1800 to repair that the sellers need to take care of. They refuse and the buyers say OK—we will split it with you for $900 each.
Sellers say OK, to the squeeze, and close.
Even if the seller's agent sends a cure notice regarding the EM, it won't be deposited. If this whole scenario fails, investors are not leaving a decision about the earnest money up to the title company.
When the revised contract is used in February, I don't see this tactic changing much, and the key is the full price offer with the large earnest money—which is nothing if it is not deposited. I believe it is helpful to know a little bit about the buyers and why they want to buy this house such as schools or close to work etc. An investor just wants to make money! So follow up closely on the earnest deposit with a "cure notice" if necessary, so the seller can cancel if need be.
By: Bob Stephens