REALTOR® Trademark Rules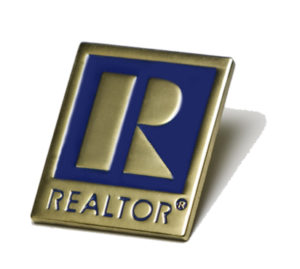 The term 'REALTOR®' is a trademark that describes a real estate licensee who works in the real estate business and is a member of the National Association of REALTORS® and abides by its Code of Ethics. All too often, real estate agents misuse the word 'REALTOR®' in their domain. You can use your company name or your name and include the word Realtor, but you cannot use the word Realtor to point to a location or concept. Here are some clear examples of what is acceptable and what is not:
• www.YourNameRealtor.com = Acceptable
• www.YourCompanyRealtor.com = Acceptable
• www.YourCityRealtor.com = Not Acceptable
• www.AnthingElseRealtor.com = Not Acceptable
• MikeSmithRealtor.com = Acceptable
• ArizonaRealtor.com = Not Acceptable
• MikeSmithSeattleRealtor.com = Not Acceptable
• GreatRealtor.com = Not Acceptable
• BestArizonaRealtor.com = Not Acceptable
The term REALTOR®, whether used as part of a domain name or in some other fashion must refer to a member or a member's firm. The term REALTOR® may not be used with descriptive words or phrases, see below.
• Number1realtor.com
• numberone-realtor.com
• chicagorealtors.org
• realtorproperties.com
• Are all incorrect
The term REALTOR® should never be used to denote an occupation or business. Do not combine words like "your," "my," "our" or any descriptive words or phrases between your name and the membership mark.
• JaneDoeMyRealtor.com
• YourChicagoRealtorJohnDoe.com
• Are all examples of improper use
For use as a domain name or e-mail address, the term REALTOR® does not need to be separated from the member's name or firm name with punctuation. For example:
• johndoe-realtor.com
• johndoerealtor.com
• jdoe.realtors@webnetservices.com
• jdoerealtors@webnetservices.com
Another noteworthy point is that although the manual stipulates that the REALTOR® mark should always be capitalized, it is acceptable for it to appear in lower case for domain names and web addresses only.