Open Houses are Really a Waste of Time
- by Marge Lindsay
In a recent class, this statement was made to the instructor. The instructor asked his class how many of them would agree with the agent's statement that "open houses are really a waste of time"? He said that about 65% of the class agreed and didn't usually hold open houses because they are not productive. He said the consensus was that they could make more money doing something else. The students said they only hold open houses, in most cases, to satisfy their seller's requests for an open house. The instructor didn't argue and basically left the class to decide for themselves if they were wasting their time with this activity.
The instructor and I sat and discussed it, and I shared with him what we teach our agents because I personally believe they are very productive if done right.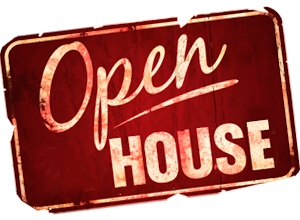 A very good friend of mine moved to California in an area where he knew no one. It was also at a time when the real estate market was the worst it has ever been. In that really bad market, he sold over $20,000,000 worth of real estate in his first year there. His primary source of business was holding open houses! He said many of his peers tried open houses with little to no success. He remains convinced that his success came from being very selective on which homes he would hold open.
Because he had no listing inventory of his own, he went to his manager to find out who the heavy listing agents were. He then went to them and asked if they had properties that he could hold open. The listing agents gave him many addresses to choose from. He would never agree to hold one open until he had physically previewed the home and surrounding neighborhood. He had very specific requirements before he would hold an open house. It had to:
• Have easy accessibility
• Be in a good neighborhood
• Have good curb appeal
• Show like a model home
• Be priced right
If the homes he previewed met these criteria he would agree to hold it open.
Some have said, "Well sure! If the home met these criteria then it would be a good idea for an open house, but not all of our listings will meet those criteria." That's true, so why don't you select homes that meet that criteria? This is why he always previewed the homes before agreeing to hold it open.
Keep in mind that your listings may not be good candidates for an open house. You may need to share with your sellers why it's not a good candidate and what they would need to do to change that situation.
Another key to his success was inviting the neighbors to the open house. He used the "Tell Twenty" marketing concept for invitations to his open house. What that means is he would literally knock on the doors of at least twenty neighbors surrounding the subject home to invite them. Many neighbors have family, friends or business associates who might want to move into their area. Some of the neighbors could be renting and are looking to buy. Others may want a smaller home, or a larger home, in the same area. Yet others might consider moving to other areas when they learn that their home has enough equity to get them to that next home they have been thinking about.
He put a lot of time into the selection process before ever agreeing to hold an open house. He always took "work" with him so that if no one came that day, it was not a waste of time because he got things done that needed to be done. He believed that he could work from his home office, but no one would find him there. Or, he could work out of his real estate office – but again no one would find him there. When he took his work to be done to his open house the only way it didn't get done was if so many people came in that he had to concentrate on them. He then would do that "work" that got pushed off later. He always made time for prospective buyers or sellers who could find him in the open house.
May you have as much success as he did.