New Arizona Residential Purchase Contract February 2017
Are you ready for the new Arizona Residential Purchase Contract that comes out February 1st, 2017? I know that change freaks agents out, even more than your first listing presentation. Changes in the contract, websites, or MLS may seem black and white, but they all require adjustment in the way you conduct your day-to-day business.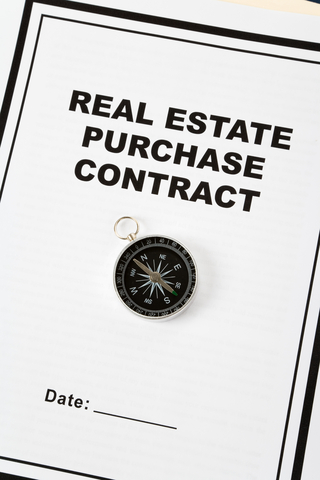 These adjustments cause stress, even when they're positive. You never know exactly what you're going to get, which often frightens us. Coping with change well, rather than losing your mind, only requires an adjustment on your mindset and a little trust. Here's some strategies to handle change without losing it.
Understand the Changes with Knowledge. Coping with change isn't that hard if you understand the details. Your brain likes information it knows and doesn't like what it doesn't know. If your brain experiences enough change in a variety of ways, it'll allow you to operate with the understanding that change is something you can survive and even benefit from. If you get training, you won't fear it so much because the information stored in your head provides evidence that fear is unnecessary.
Change is like a Software Upgrade. Look at our industry as an operating system. As the business changes and our operating system evolves, applications that used to work may not work anymore. Thus, they need to be updated to function in a changing environment. We're wired to resist it, but we are better off in the long run if we don't.
It's ok to Freak Out, however, Stay Positive. Give yourself permission to freak out on your own time and then find ways to move forward positively. Do all the crying, kicking, and screaming you need to do; then start to seek out ways to make your new situation more workable and enjoyable. Fixating on what was lost because of the change will prevent you from experiencing the good it can bring us.
After enough training, managing change won't feel like such a fearful burden. Shifting gears is rarely easy, but it isn't supposed to be. With practice, you'll get better and it won't feel like you're hit with a stress bomb every time there is a change.
Be sure to sign up for one of our upcoming FREE 3CE Classes – Mastering the New Purchase Contract – Contract Law.

1/6/2017 – New AAR Purchase Contract – Contract Law –
Wednesday, December 14th, 2016 1:00pm – 4:00pm (Corporate Training Center)
1/12/2017 – Mastering the NEW Purchase Contract – Contract Law
Thursday, January 12th, 2017 1:00pm – 4:00pm (Arrowhead)
1/19/2017 – Mastering the NEW Purchase Contract – Contract Law
Thursday, January 19th, 2017 12:00pm – 3:00pm (Goodyear)
1/25/2017 – Mastering the NEW Purchase Contract – Contract Law
Wednesday, January 25th, 2017 1:00pm – 4:00pm (Kierland)
1/27/2017 – Mastering the NEW Purchase Contract – Contract Law
Friday, January 27th, 2017 1:00pm – 4:00pm (Mesa)